ExpoPolis empowers your events!
One-stop Shop solution - modular software for the organisation of virtual fairs and conferences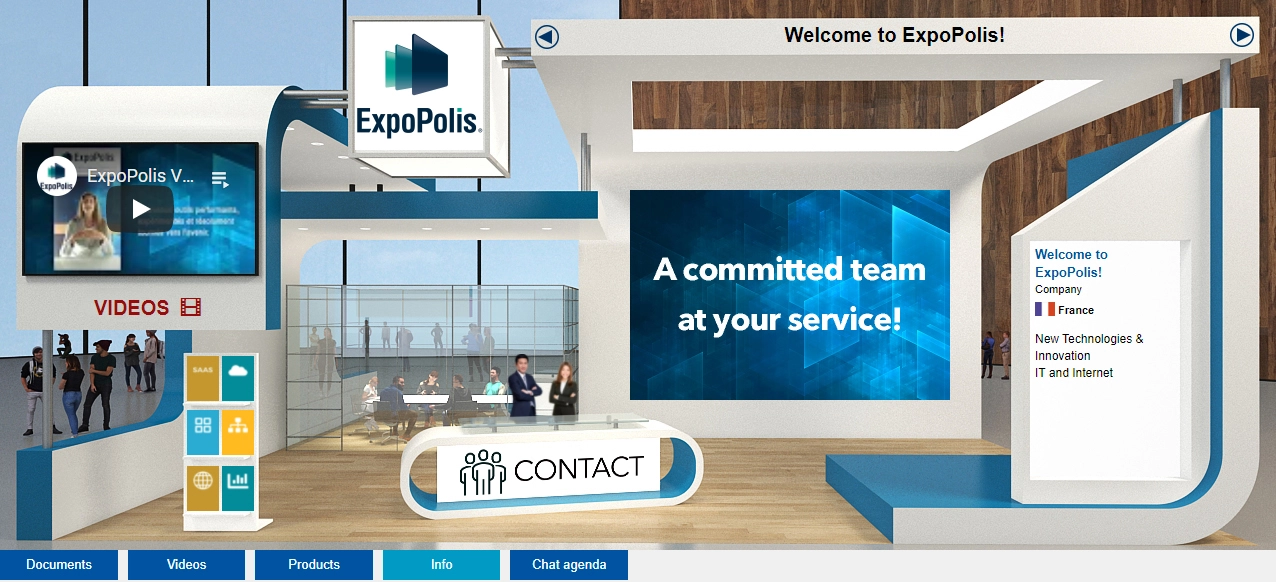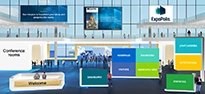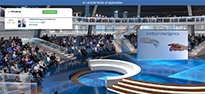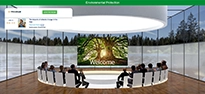 ExpoPolis services
14 years of experience in 2 areas of expertise :
Virtual fairs
Adaptable to the specificities of each sector, the solution developed by ExpoPolis meets all the needs for organising virtual fairs and allows the organization of temporary or permanent fairs.
Discover the virtual fairs
Conference Center
To facilitate the organization of your events, ExpoPolis presents its Conference Center tool, which allows you to structure your conferences or congress-exhibitions fully integrated for forums rich in exchanges!
Discover the conference center
The ExpoPolis recipe?
Promote interaction between exhibitors and visitors
At ExpoPolis we strive to allow exhibitors and visitors to communicate effectively!
Live chat
The visitor can discuss with several contacts on each booth live or by appointment
Video calls
Video calls are integrated into the ExpoPolis solution.
Video conferencing features
Each contact can freely add different links of their choice to the video conferencing tools.
The module "Direct Messages"
Direct messages remain activated 24 hours a day and ensure that visitors can speak to any contact person who will be immediately informed of the incoming message by e-mail!
"Visitors on the booth"
By activating the "Visitors on the booth" module, each exhibitor can follow the visits to his booth in real time, as well as each visitor's business card and send a message.
"Connected exhibitors"
By activating the "Connected exhibitors" module, visitors can know in real time on which booths they are sure to find one or more connected contacts.
Unique modules & features
Build your fair according to your needs
ExpoPolis is composed of a library of modules that allows you to customize your event according to your needs and those of your clients.
"Advertising banners" module
New
Dedicated consultancy services that empathize with your project.
ExpoPolis and its team integrate your organization
We put all our skills into service to provide our customers with the best possible experience, and we know they realize. Service and technology are central to us!
Discover the company
Our clients say it best
Testimonials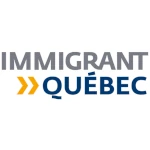 They use the ExpoPolis solution